Brasil Vida is an air ambulance company that has been operating for more than 18 years in the transportation of patients in emergency and non-emergency cases. Brasil Vida is currently the only Brazilian air ambulance company approved to operate in all continents leaving from Brazil.
Our aircraft are fully configured with an ICU (Intensive Care Unit), which is composed of specialized medical staff that includes doctors and nurses throughout the transport of the patient. Brasil Vida is the only Air ambulance company in Latin America to have the worldwide accreditation of the International Assistance Group (IAG) and associated with The Air Charter Association (ACA).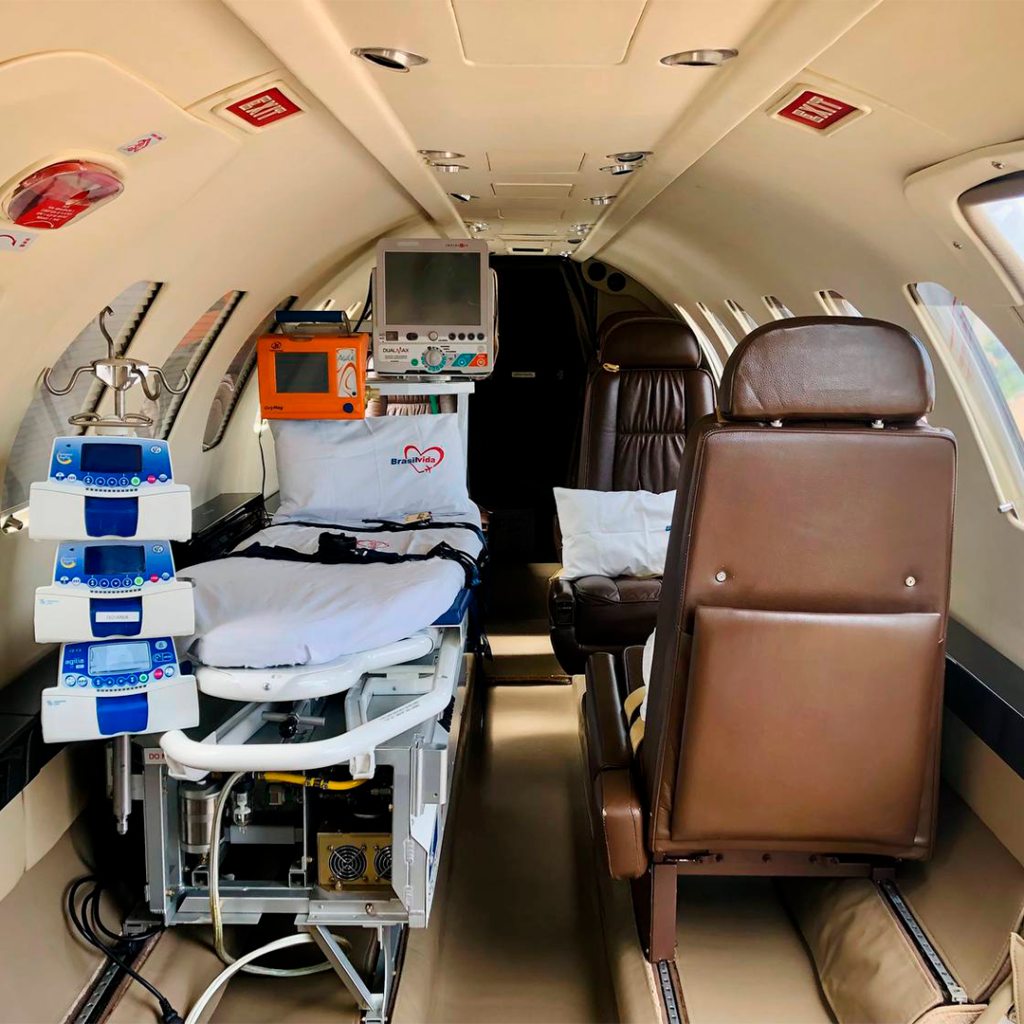 ORGANS AND TISSUES TRANSPORT
The air transport of organs and tissues is a significant step in the transplant process, as each organ has a maximum preservation time outside the body, which requires air transport until the recipient is fast and efficient. Any additional delay during this process can be detrimental to the loss of the organ.
Brasil Vida has all the structure and logistics to carry out this delicate operation that saves so many lives. Brasil Vida will always be ready to carry out national organ transport missions.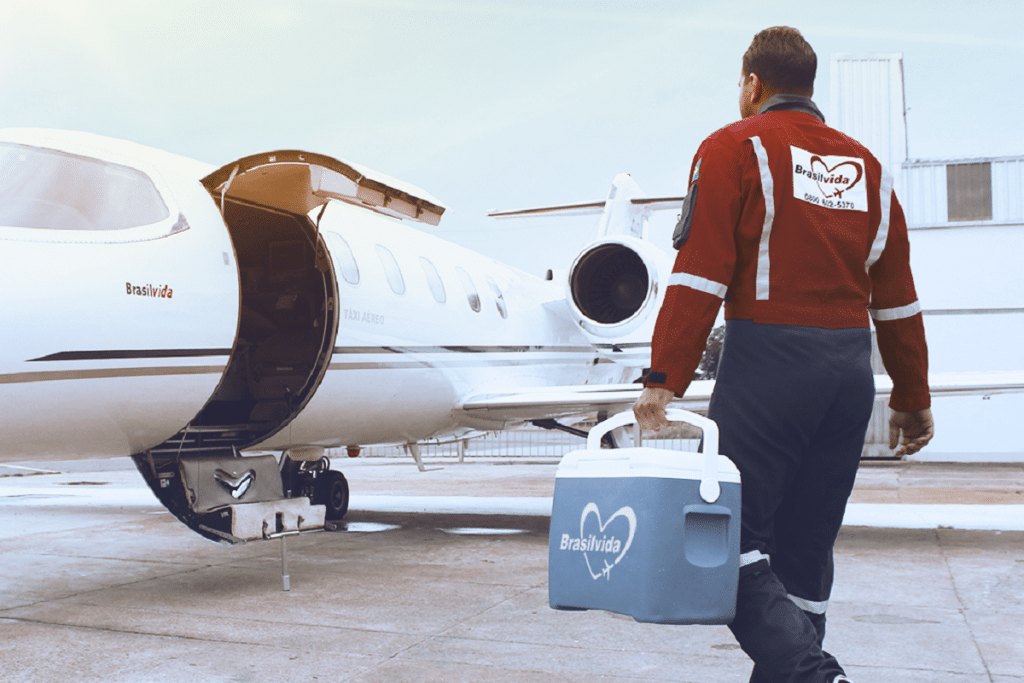 Brasil Vida Medical Scort offers medical follow-up services on commercial flights for patient(s) and/or passenger(s) who do not need an air ambulance but still need medical supervision during the flight. We offer this service for all domestic and international commercial flights using our experienced and qualified medical staff.
Medical Scort is a more economical option when the patient and/or passenger require medical care from their origin to their destination.The service can start where the patient is—whether at home or in the hospital—and end at the clinic, hospital or home the patient has chosen in the destination city. Flights with medical scort are mainly carried out in business class, but it is also possible to carry them out in economy class.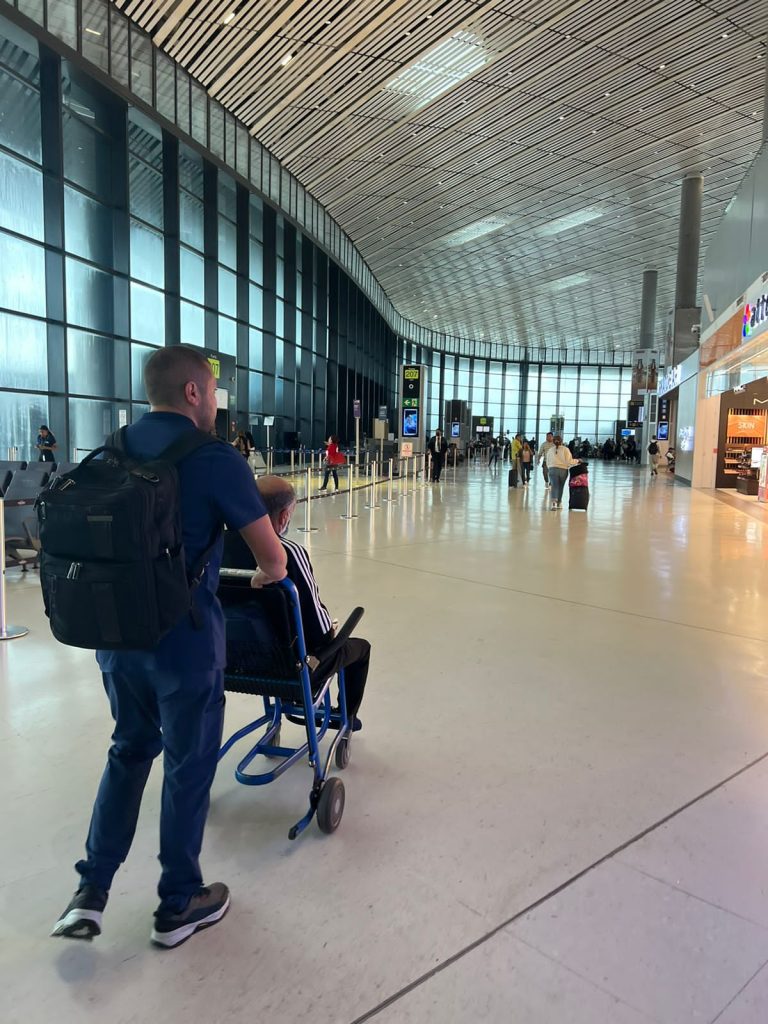 Brasil Vida is fully prepared and qualified for air ambulance transport of patients in need of ECMO (Extracorporeal Membrane Oxygenation) technology.
For preparation and medical scort of the patient in an air ambulance transport with ECMO technology, a specialized team is required that must be composed of a physician and a nurse, both intensivists, a thoracic surgeon and a perfusionist.
Brasil Vida will always be ready to carry out national and international missions for patients who need ECMO technology.